SOCED SASAMBO : Journal of Social Education Sasambo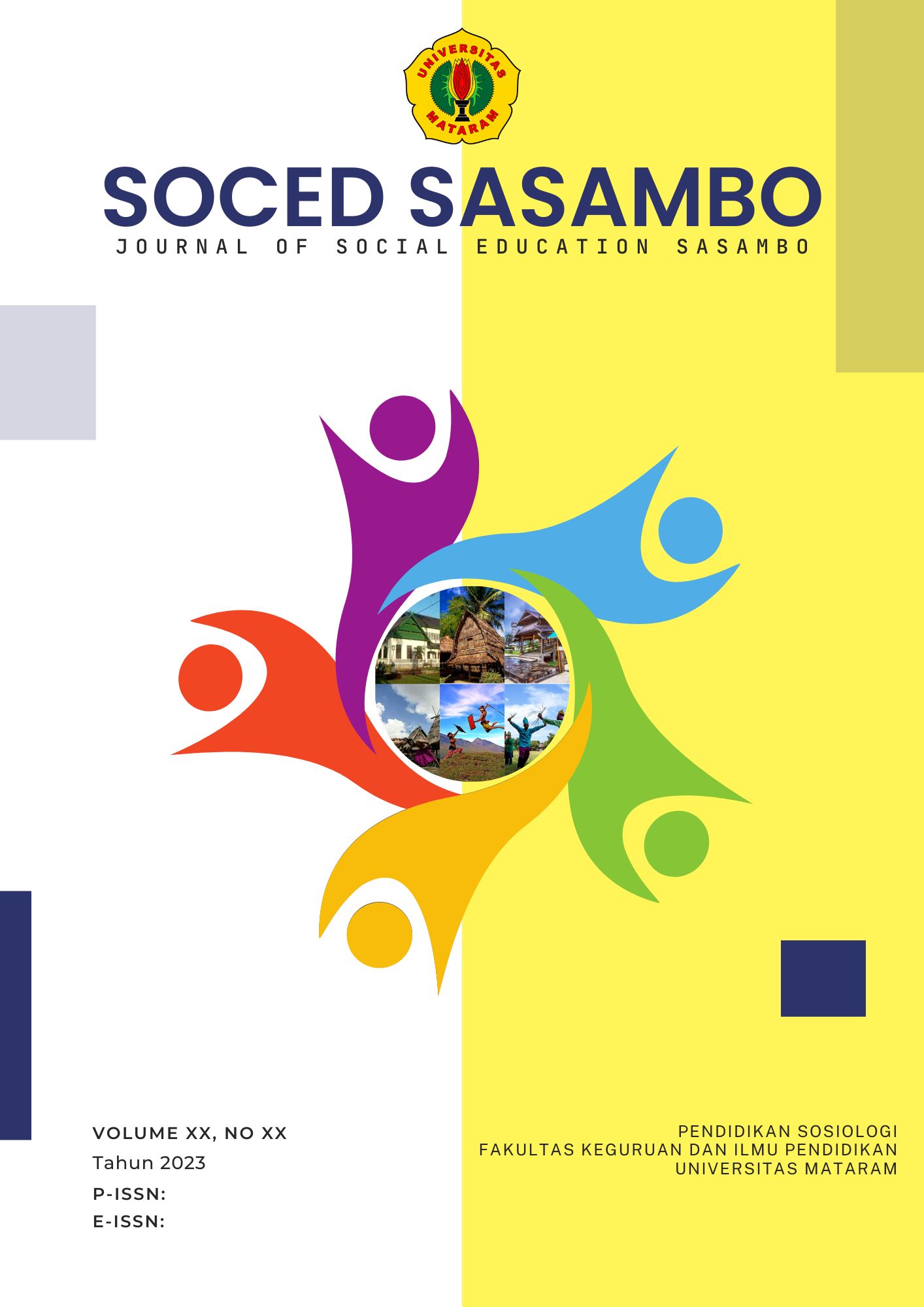 SocEd Sasambo, (abbreviated key-title: Journal of Social Education Sasambo) with registered online number (e-ISSN: 2988-1722) and print number (p-ISSN: 2988-5701), is an open-access and peer-reviewed journal. Published three times a year (February, June, and October)   by the Department of Sociology Education, Faculty of Teacher Training and Education, Universitas Mataram. SocEd Sasambo Journal was founded in 2023 with the mission to publish original works and results of research in the discipline of education and social science. It includes articles, essays, review essays, book reviews, discussions, and progress reports.
SocEd Sasambo has a continous publishing model (In Press). This means that as soon as an article is prepared it will be released online, creating a rapid flow of quality articles. When an issue cycle closes, articles will go to print and the net issue will commence online.
Both qualitative and quantitative research methods are accepted for publication. SocEd Sasambo Editors ensure that the papers publishing process runs objectively through a double-blind review. 
We welcome all researchers and scholar to submit papers to our journal. 
Indexed By: